Prevention of voids by constant pressurization
In packing operation of axial compression columns, pressurizing by cylinder followed by loading slurry into columns can create homogenously packed column bed. This will prevent void or crack which is seen in conventional packed columns. This results in high durability and long column life in axial compression columns.
Optional slurry container permits automated packing procedures
The slurry container provides an excellent distribution of packing material and allows for a "homogenous" slurry that can be automatically loaded into the DAU / DAD column by simply switching a valve. Throughout the operation from slurry preparation to filling slurry, safety and hygiene can be achieved.
Seamless scale-up
The chromatogram on the right is a scale-up example from an analytical 4.6 mm I.D. column to a 50 mm I.D. DAC column. Very similar separation pattern in analytical scale is also reproducible at the preparative scale.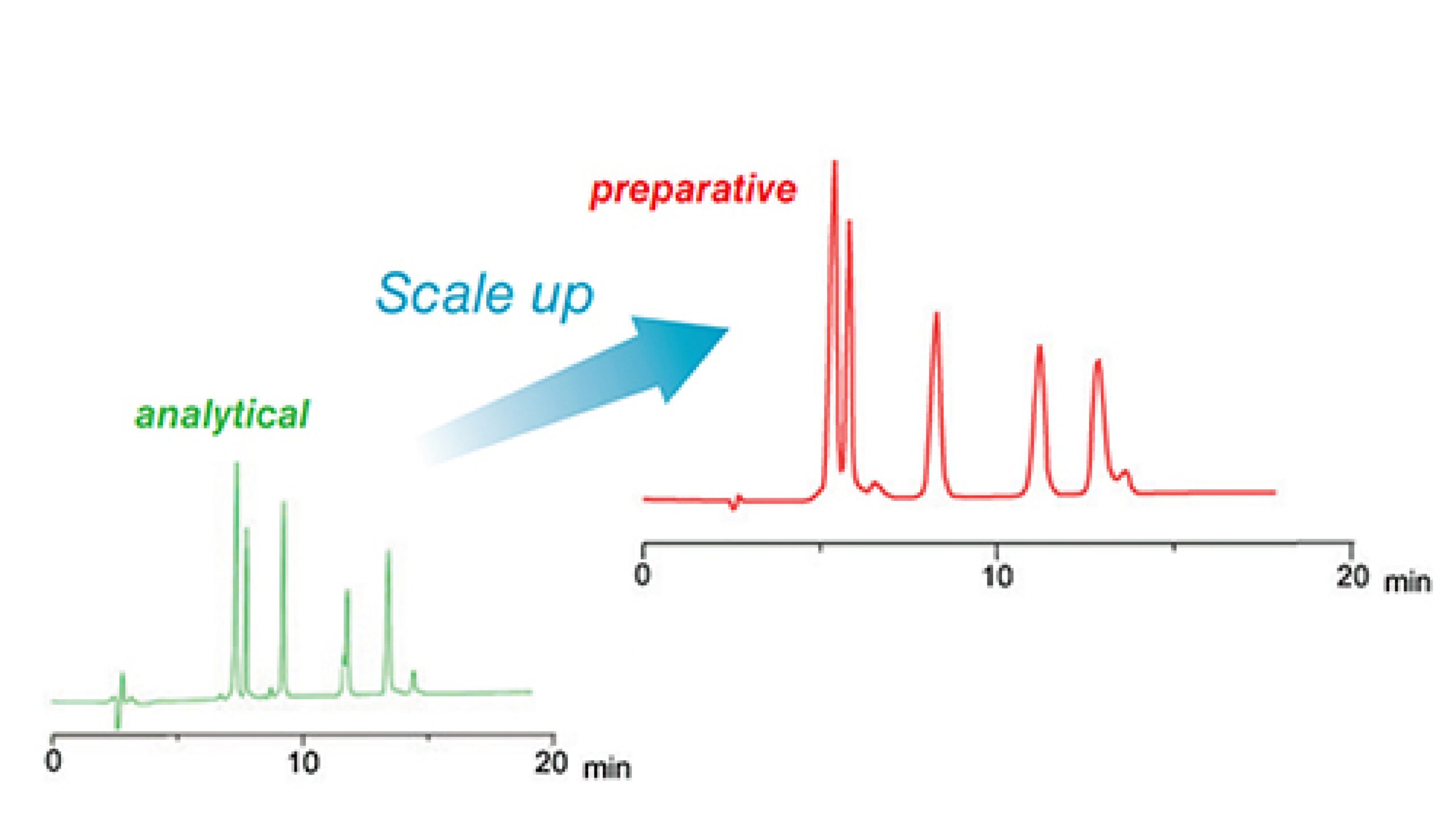 Cytchrome C (MW 12,400)
Insulin (MW 5,700)
Lysozyme (MW 14,400)
α-Lactalbumin (MW 14,200)
Myoglobin (MW 17,000)
Analytical
Column
YMC-Pack C8;
(5

µm, 200 Å) 150 x 4.6 mml.D.

Flow rate
0.8 mL/min
Preparative
Column
YMC*GEL C8
(10

µm, 200 Å) 150 x 50 mml.D.

Eluent
A) water/TFA (100/0.1)
B) acetonitrile/TFA (100/0.1)
25-60%B (o-20 min)
Flow rate
100 mL/min
Temperature
37°C
Detection
UV at 220 nm