Good peak shape without nonspecific adsorption
Phosphoramidite reagents which is a raw material for nucleic acid medicine were analyzed using YMC Triart SIL and conventional silica column. Triart SIL shows good peak shape and low nonspecific adsorption compared to conventional silica column due to its hybrid silica particle.
Column
5 µm, 120 Å
250 X 4.6 mmI.D.
Eluent
n-hexane/ethyl acetate/triethylamine (50/50/0.1) for dT
n-hexane/ethyl acetate/triethylamine (25/75/0.1) for dG
Flow rate
1.0 mL/min
Temperature
25°C
Detection
UV at 285 nm
Useful for hydrophilic interaction chromatography (HILIC)
Both cetirizine dihydrochloride and aminopyrine were well separated using YMC-Triart SIL under HILIC mode.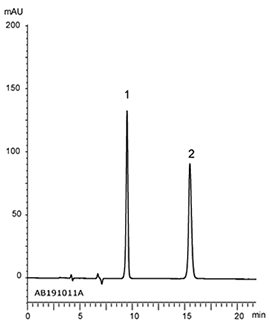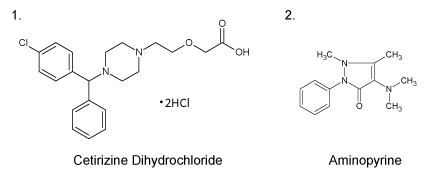 Column
YMC-Triart SIL (5 µm, 120 Å)
250 X 4.0 mmI.D.
Eluent
acetonitrile/0.04 M H2SO4 (94/6)
Flow rate
0.75 mL/min
Temperature
25°C
Detection
UV at 230 nm
(The Japanese Pharmacopoeia 17th; Purity (2) Related substances)